NDIS Short-term Accommodation in Melbourne
Need NDIS short-term accommodation STA in Melbourne?

No Worries! We are Here to Help
Our
NDIS 
short-term accommodation in Melbourne (STA) is a quality respite programme where your loved one will be looked after in a comfortable and relaxing environment. They are the perfect home for people with disabilities to enjoy for a weekend or a few weeks. Rest can strengthen a family's ability to care for a loved one with a disability and stick together as a family.
Our short-term accommodations are a "home away from home" for people with disabilities! Staying with us gives you the chance to meet new people, try new things, and recharge. STA means your family or caregivers can also have time to relax. It's a win-win for both of you!
Like respite, our short-term accommodation services can give you the opportunity to meet new people and try new activities.
It could be watching the latest movie, going out to eat, hanging out on the beach, visiting a local attraction, or playing your favourite sport. No matter your age or your preferences, there is something for you.
Find and Book NDIS
Short-Term Accommodation in Melbourne Right on the Spot
Caring Hearts often offers short-term accommodation (STA) and support at our facilities. We know staying in a new place for the first time can be intimidating, so we always take the time to talk to you and get to know you before you arrive.
You can also come and stay for a few days to see if we are a good choice for your medium- to long-term needs.
Our
NDIS 
short-term accommodation in Melbourne (STA) has helped many people live the life they want; our caregivers are like friends, and they treat clients like family. Everyone in Melbourne relies on Caring Hearts for short-term accommodation and alternative services.
You'll enjoy the feeling of being at home away from home in a coastal environment supported by our trained carers, but you'll also have a choice of a full range of activities and experiences (indoor and outdoor).
Short Term Accommodation (STA) allows adults with disabilities 2–14 days of respite from their usual home routine in our comfortable and warm surroundings through two-bedroom options.
Caring Hearts: Main Aim
As with all of our disability support services, our 
NDIS
 short-term accommodation in Melbourne (STA) service emphasises active, person-centered support, helping you to achieve the goals you set for yourself at home, at work, and in everyday activities.
Whether your goal is to develop independence, foster friendships, participate in community activities, or simply take a break from your familiar home with support, we will work with you. You must determine how we can facilitate your goal while staying in our NDIS short-term accommodations.
We work with you on reaching goals such as:
Developing personal grooming and care habits

Planning, shopping, and preparing meals

Selecting and attending social events

Staying away from your family or usual caregivers
Accessing Our NDIS
Short-Term Accommodation Service 
(STA) Melbourne
People with disabilities have the right to choose with whom, where, and how they live. At Caring Hearts, we help ensure that you live in a safe and supportive environment that meets your support needs. Short-Term Accommodation (STA) includes short-term, term accommodation in Melbourne, providing short-term housing and support. In these cases, short-term housing financing from the NDIS can be helpful. When researching short-team accommodation options or looking for approval.

Our short-term accommodation and respite service gives people with disabilities the opportunity to take a break from their daily routines. Disability accommodation also provides caregivers with the opportunity to relocate while they are cared for in a safe environment by trained disability service professionals.
Our caregivers are happy to discuss how our short-term accommodations might be right for you. We can arrange a tour of the property and a meeting with our staff to discuss all of your needs and goals for achieving them with our disability accommodations.
Call our team at 1800 844 995, enquire through our online form, or email us to find out more.
Know more about "
Am I eligible?
" 
Applying to access the NDIS

NDIS Short-term Accommodation (STA) is a type of support that provides temporary accommodation for NDIS participants with a disability. This service offers participants the opportunity to live away from their usual residence for a short period of time, while still receiving the necessary support and care required to meet their needs. STA can be a valuable option for individuals who require temporary respite care, transitional support, or additional assistance in emergency situations. STA providers are registered with the NDIS, and offer a range of accommodation options to suit the preferences and requirements of each participant.
Short-Term Accommodation or Respite Operational Guideline
. 
Benefits of NDIS Short-Term Accommodation in Melbourne
The
National Disability Insurance Scheme
(NDIS) is a government-funded programme in Australia that provides support and assistance to people with disabilities, as well as their families and carers.  Short-term accommodation is one of the supports that may be available through the NDIS, and it can be used for a variety of purposes, including:
Respite care:
Short-term accommodation can be used to provide respite care to people with disabilities and their carers. This can provide carers with a break from their caring responsibilities and allow them to recharge, while also allowing the disabled person to participate in activities and socialise with others.
Emergency accommodation:
In some cases, short-term accommodation may be used to provide temporary housing for people with disabilities in emergency situations, such as natural disasters or other unforeseen circumstances.
Accommodation for Transition:
Short-term accommodation can also be used to help people with disabilities transition to new living arrangements, such as moving into a supported living environment or their own home.
Accommodation for therapy or treatment:
Short-term accommodation may also be used to provide a place for people with disabilities to stay while receiving therapy or treatment, such as rehabilitation or surgery.
Overall, short-term accommodation can provide a range of benefits for people with disabilities and their families, including giving them the opportunity to access specialized support and services and providing respite and support during times of transition or emergency. 
Why you'll love staying with us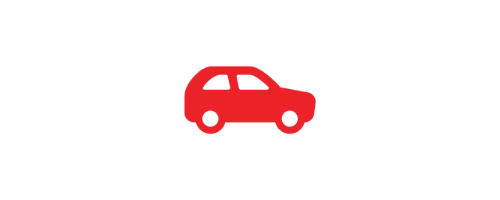 Free travel
We offer free transport to and from events and activities during your stay with us.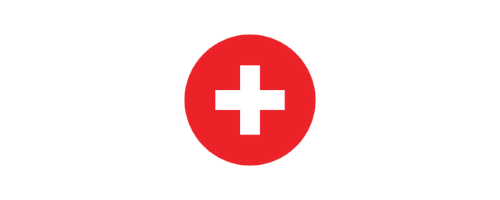 High-intensity care
Our professional carers manage all your needs, including complex care.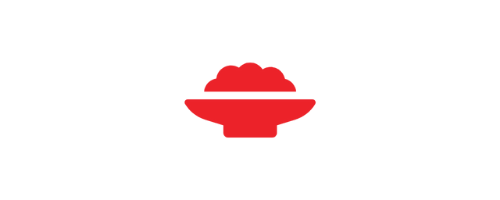 Home-cooked meals
Nutritious, tasty and served with love.
Our modern and comfortable properties are located across the western suburbs of Melbourne.
Not Sure What You Need?
If you are looking for a home and 
care support
, NDIS-funded support, supported accommodation or just want to know more about NDIS services, we are here to help.